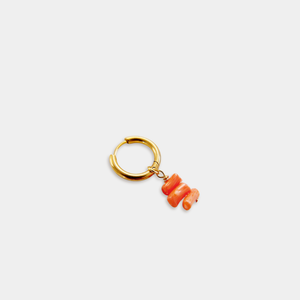 This vibrant charm is designed to add a touch of tropical allure to your look. Embrace the spirit of summer and the beauty of African coastlines with our Peach Coral Charm.  The perfect accent to brighten your day!

Three Peach colored coral beads
Brass, Gold-plated link and pin
Can be attached to any hoop of The Blonde Chaos like the classic hoop!